Monday, December 10th, 2007
Climbing out of the car into the rain wasn't the best of starts.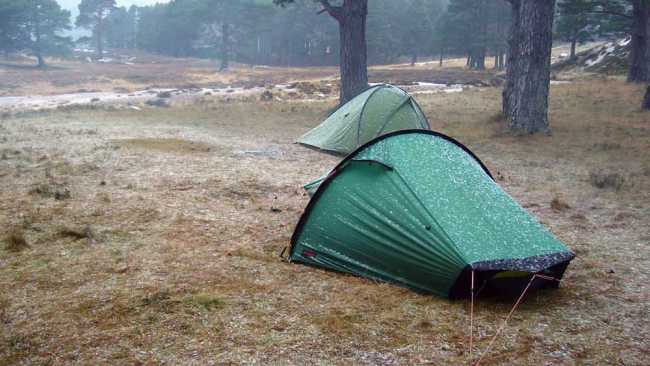 Things improved, though, when a mate slipped, turned his ankle and skelped his face hard off the road during the walk in. I was relieved when he raised a hand to be helped up, and he was quick with praise for rescuing his whisky that was catapulted down the road before coming back to help him.

At the end of that night, a guy in the bothy turned out to be a psycho and started picking a fight. He was one of those repetitive pillocks as well so there wasn't even any entertainment to be had out of him. Drunken diplomacy won out in the end—sort of.
The next day was an easy stroll up Beinn Bhreac for us, but two lads came in late that night without the dog they'd set off with. It had ran out onto a frozen loch and gone through the ice, the poor wee thing. They said they'd tried to smash a path through the ice for the dog to swim back to shore but couldn't manage it in the end.
It was a nice dug as well. Mad for sticks but then you expect that from a collie.
I only took a few photos on the way up Beinn Bhreac.